Installation of Solar Panels in Liège: Choose Sustainable Solar Energy!
The city of Liège, located in the Walloon region of Belgium, is fully committed to renewable energy. The growing number of solar panel installations in Liège is a testament to this ecological commitment.
Published on: 14/06/2023 · 2 min read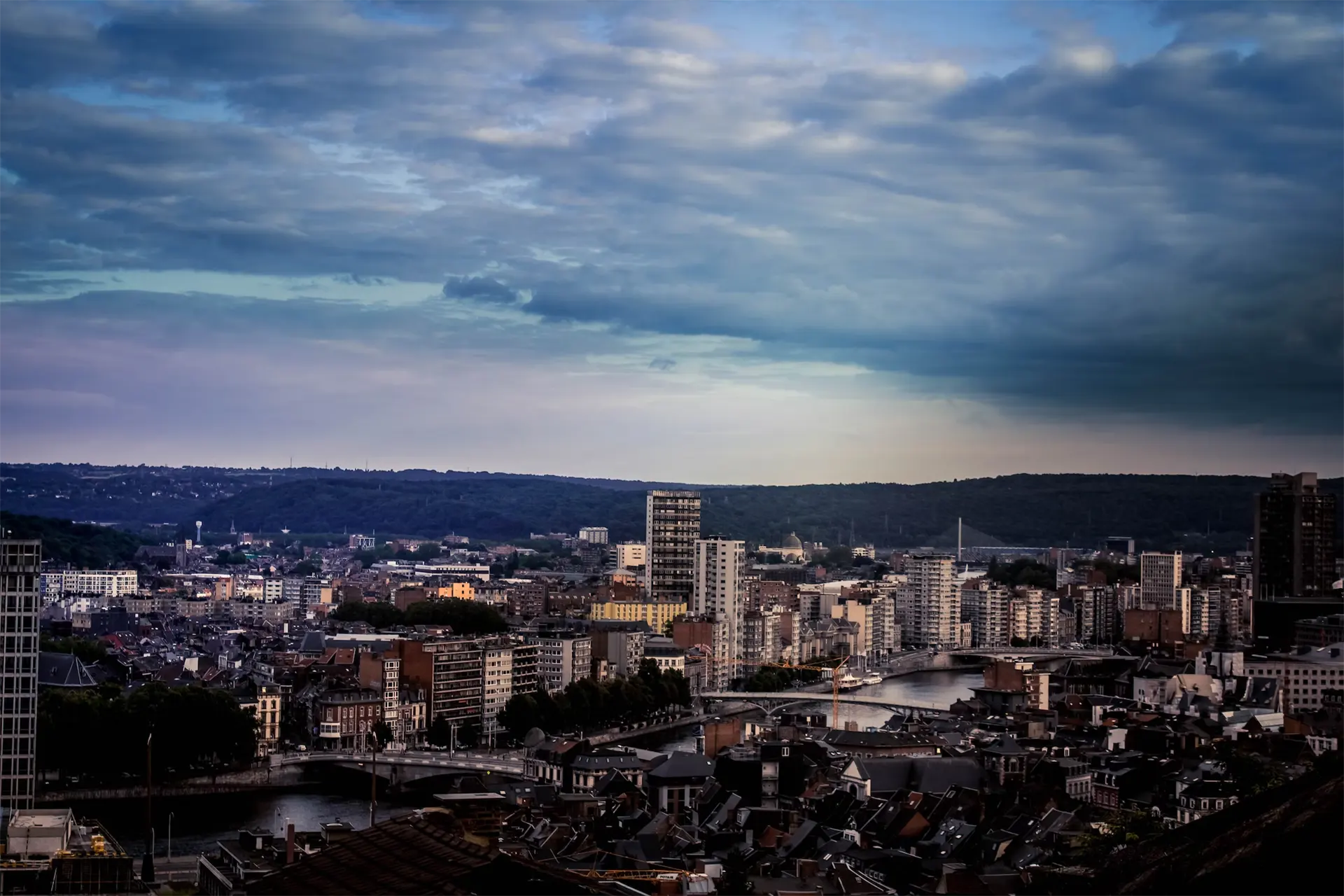 Key Advantage: The Reverse-Metering System
The installation of photovoltaic panels in Liège offers a major advantage: the reverse-metering system. According to a decision by the Walloon government, if you install photovoltaic solar panels before December 31, 2023, you will benefit from a meter that runs backward until December 31, 2030. This system allows solar panel owners to maximize their solar energy production and significantly reduce their electricity bills.
A Profitable and Sustainable Investment
The price of a grid-connected photovoltaic system (VAT excluded, including installation) ranges from €1 to €1.5 per installed watt peak (Wp), depending on the size of the installation, the type of roof (flat, sloped), and the choice of installation method. Typically, an 8m² installation of photovoltaic modules corresponds to 1 kWp and produces around 850 kWh per year, which is approximately 1/4 of the average annual consumption of a household in Liège (excluding electric heating).
With an estimated return on investment between 5 and 7 years and a lifespan of solar panels ranging from 30 to 40 years, the installation of photovoltaic panels in Liège represents a profitable and sustainable investment.
Simple and Easy Procedure
The installation of solar panels in Liège is a relatively simple procedure. To obtain a quote for a grid-connected installation, you need to identify the unshaded part of your roof, extending from east to west via the south, as well as the location of the inverter. The inverter, in the form of a metal box, must be placed in a ventilated area, at a maximum distance of 15 meters from the panels.
EmaxSolar: Your Partner for a Successful Ecological Transition
In conclusion, the installation of solar panels in Liège represents a profitable and sustainable investment. Thanks to the support of the Walloon government, the use of solar panels is becoming more widespread in Liège. At EmaxSolar, we are committed to helping our customers achieve their sustainability goals through our high-quality solar panel kits and professional installation services.
Equip your home with a solar panel in Liège today and enjoy the numerous advantages that solar energy can offer! Contact us now to get a quote for your solar panel.
Create sustainable
energy together