Solar Panels in Flanders: A Sustainable and Profitable Investment
Flanders is one of the leading regions in the world in terms of the number of installed solar panel systems. An increasing number of families and businesses are investing in solar panel systems and home batteries to store surplus energy. In addition, the Flemish government continues to provide subsidy schemes via one-time premiums for new installations. In this article, discover the benefits and key steps to successfully implement your solar panel installation project in Flanders.
Published on: 12/05/2023 · 3 min read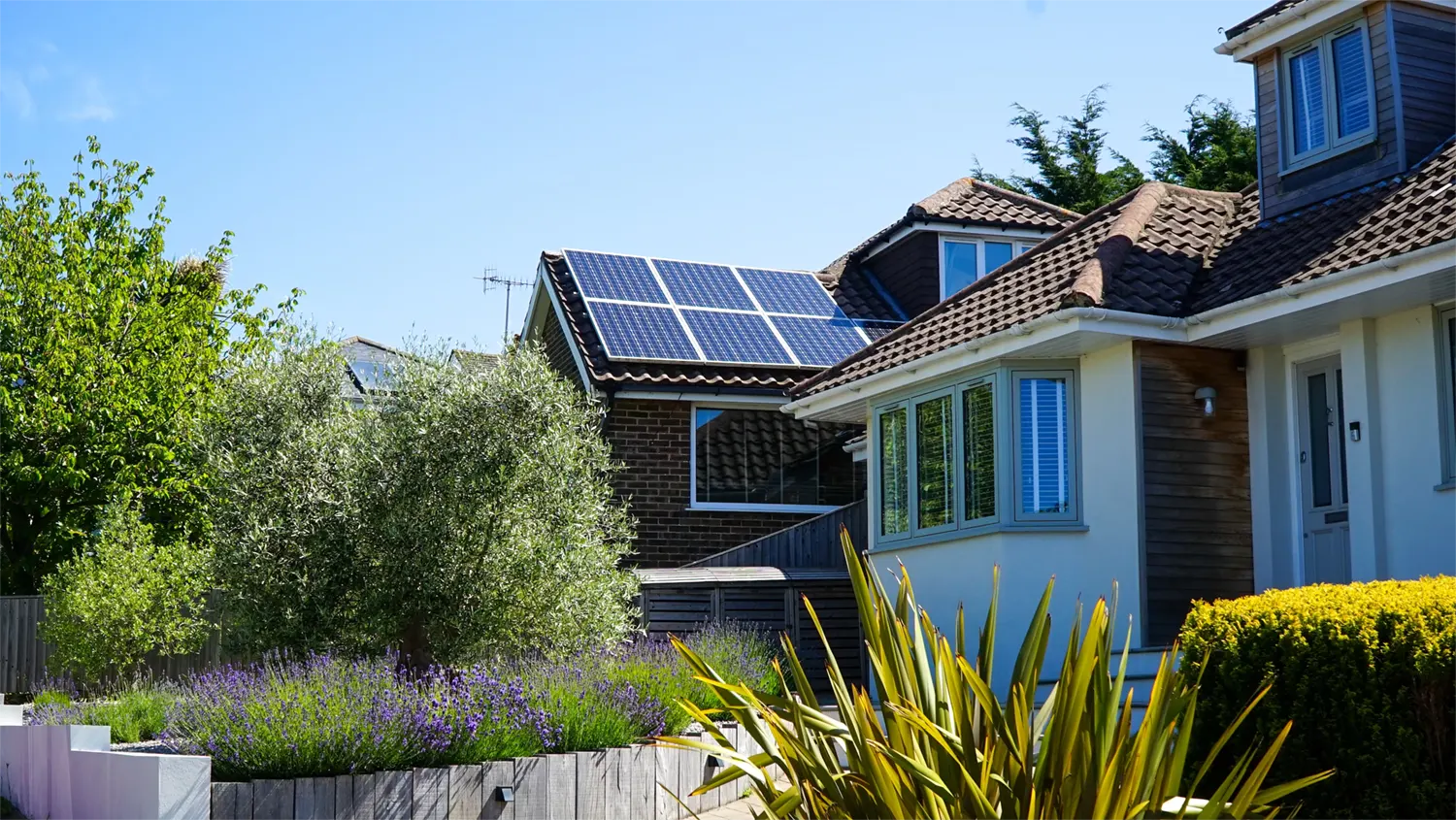 Benefit from the Solar Panel Premium in Flanders
The Flemish government encourages the installation of solar panels by offering a premium. As published on the government
website
This system allows solar panel owners to take advantage of solar energy production and significantly reduce their electricity bills. With a return on investment between 5 to 7 years, and a lifespan of solar panels of 30 to 40 years, photovoltaic panels in Wallonia are therefore a profitable and sustainable investment.
Cost of Solar Panels in Flanders
The price of a solar panel in Flanders varies depending on the size and power of the installation, the technology of the solar panels, the selected inverters, the height of your building, and the type of roof (tile, slate, flat or metal) or ground installation. On average, the price of a solar panel installation in Flanders is between
website .
This price usually includes the solar panels, the inverter, the battery for solar panels, and the installation.
Energy Storage with Solar Panel Batteries
Solar panel batteries play a crucial role in storing the generated energy. They maximize energy autonomy and allow for the use of electricity produced by solar panels during non-sunlight hours. Technological advancements have reduced the price of solar panel batteries and increased their efficiency, making solar energy even more accessible and efficient.
Choosing a Photovoltaic Panel Installer in Flanders
To ensure the success of your solar panel installation in Flanders, it is crucial to engage professional photovoltaic panel installers. Several companies offer their services in Flanders, including EmaxSolar, renowned for its expertise and the quality of its installations.
Obtaining a Solar Panel Quote
Before purchasing and installing solar panels, it is important to request a solar panel quote. This quote will provide you with a precise idea of the total installation cost and the savings you can achieve through your investment.
In conclusion, installing solar panels in Flanders is a profitable and environmentally friendly option, made even more attractive by the premium offered by the Flemish government. To choose the best solution for your situation, consider various factors such as the installation prices of solar panels, the premium offered, and the rates of professional installers. Don't forget to request a solar panel quote to obtain a detailed estimate for your project.
Contact us for a personalized quote and discover how we can help you bring your solar panel installation project in Flanders to life.
Create sustainable
energy together