Solar panels for residential
Make your home eco-friendly and energy-efficient with solar panels - Harness the power of the sun and enjoy lower energy bills, reduced carbon footprint, and increased property value.
Electricity bills too high?
Equip yourself with solar energy!
Listen to our customers
Our customers explain how installing a solar system with EmaxSolar saved them money and gave them piece of mind
Thanks to a simple and straightforward process, we bring great customer experiences and make your life easy. Let's go through the steps: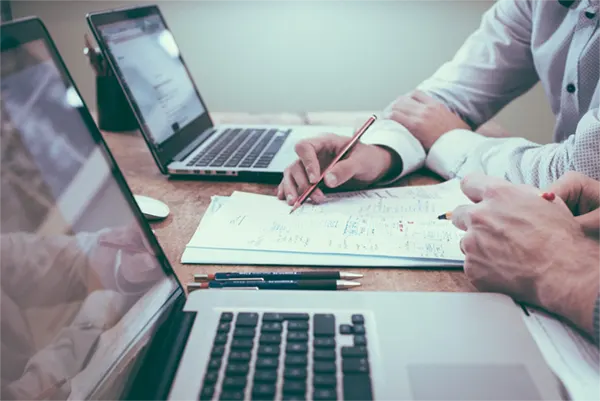 Initial Consultation and Assessment
Share your contact details or try our free tool:
Fill out our quick form with your address, phone number, and email. Alternatively, you can use our user-friendly tool to design a solar panel system meeting your needs, estimate the price range, and learn about the technologies you choose.
Schedule a technical visit:
After receiving your contact information or design, our experts will contact you to arrange a visit to listen further to your current and future expectations and to assess technical aspects of installation. We'll evaluate your roof's condition and structure while considering both technical efficiency and the aesthetic appeal of your home.
Offer and Installation
Review our offer:
We'll send you a detailed offer after the visit, outlining your system's specifications and investment costs and benefits.
Sign the contract and pay the deposit:
If you're happy with the offer, sign the contract and send us your deposit. We'll then schedule the installation date.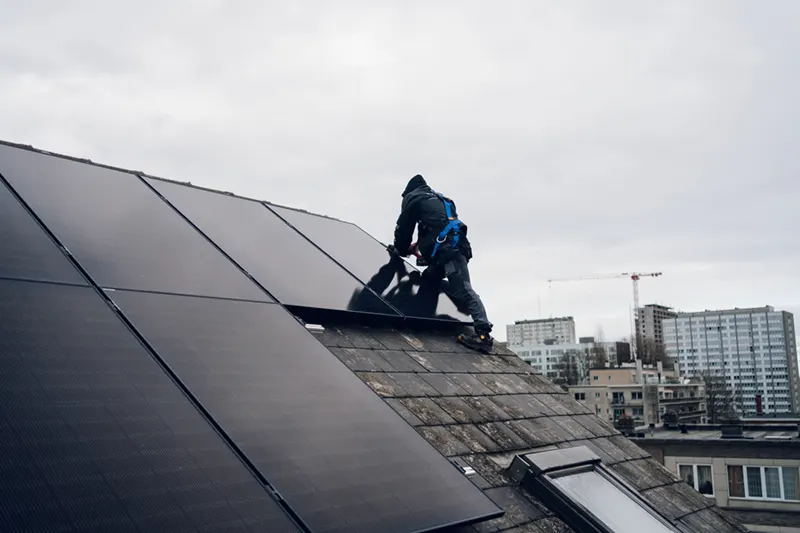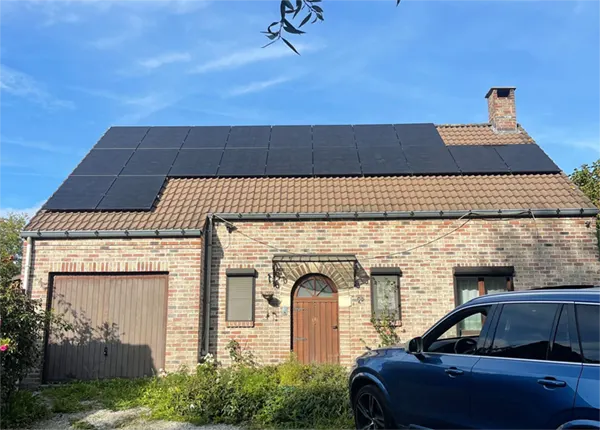 Post-Installation Support
Install and set up the app:
Our team will install your solar or battery system and help you set up the inverter brand app, such as Huawei, Solis, Goodwe, Growatt to monitor your system's performance.
Certify your installation:
We will arrange a technical control with a certified independent party like ACEG, Vinçotte, BTV to certify your installation, ensuring it meets all necessary standards.
Registration with the network operator:
You need to register your system with your distribution network operator. Our customer service team will guide you through the registration process with either Fluvius, Sibelga, ORES or REZA.
If you're eligible for a subsidy, EmaxSolar will guide you through the application process.
If you're eligible for a subsidy, EmaxSolar will guide you through the application process.
With EmaxSolar, you will get high quality services, stress-free and rewarding solar and/or battery installation experiences. We're motivated to help you harness the power of clean and free energy from your roof, while enhancing the energy performance, value and beauty of your home. Don't hesitate to reach out to our team with any questions or concerns throughout the process.
Create sustainable
energy together