Photovoltaic Panels in Namur: Supporting Sustainable Solar Energy with EmaxSolar
Published on: 30/06/2023 · 2 min read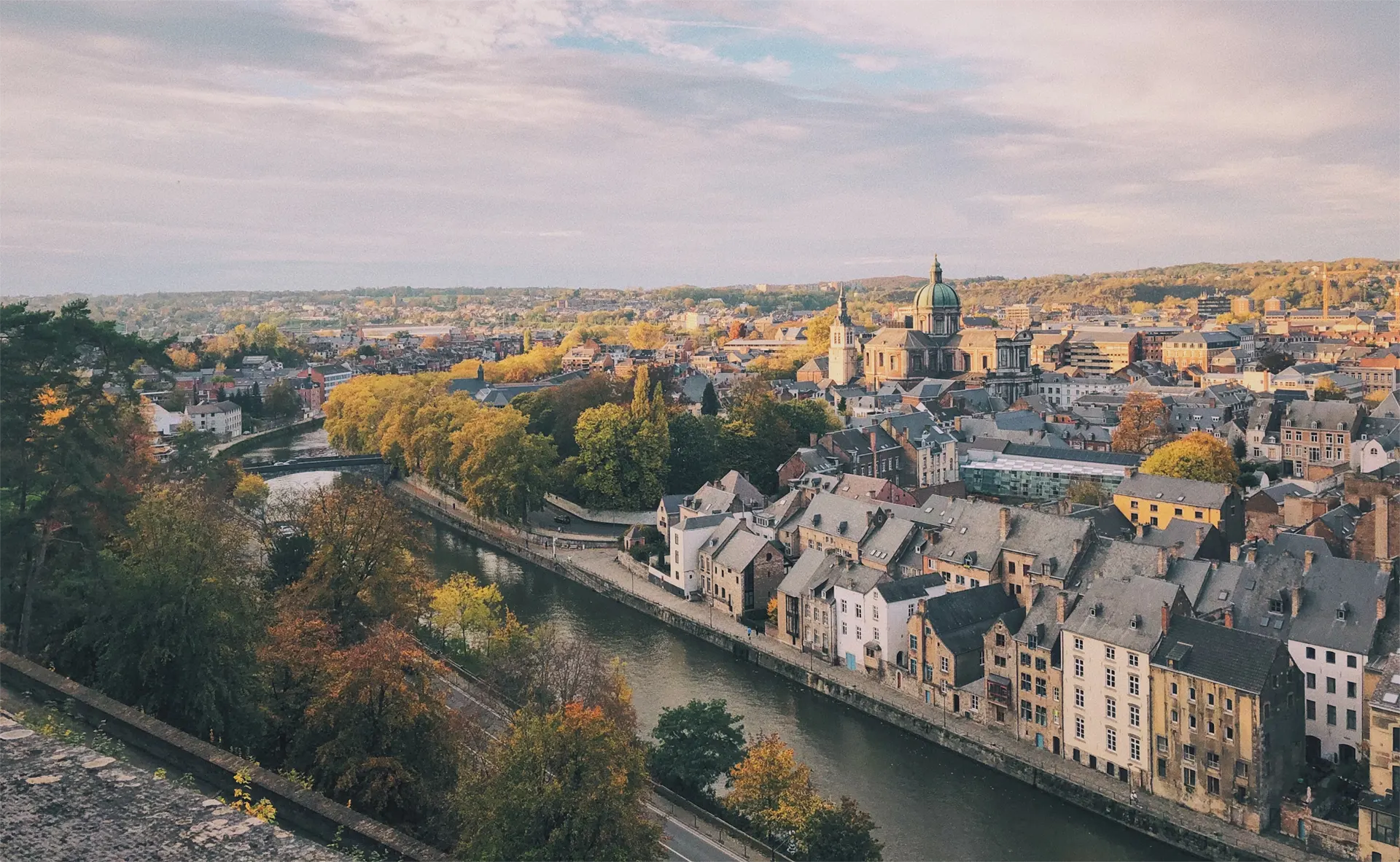 Namur and the Solar Panel Project: Transitioning Towards Sustainable Energy
The city of Namur, the capital of the Namur province and Wallonia region, is strongly committed to renewable energy. The official city website actively encourages the installation of solar panels. EmaxSolar, a renowned installer of photovoltaic panels in Namur and throughout Wallonia, plays a key role in this energy transition.
No Building Permit Required For Solar Panels in Wallonia
One of the main advantages of installing solar panels in Wallonia, including in Namur, is that it is not necessary to obtain a building permit under the Walloon Code of Spatial Planning, Urban Planning, and Heritage (CWATUP) Art. 262, paragraph 2. This applies regardless of the shape, size, height, or power of the installation.
Inverted Meter System: Maximizing Solar Panel Yield in Namur
Another significant advantage of installing solar panels in Namur is the benefit of the inverted meter system. If you install photovoltaic panels before December 31, 2023, your electricity meter can 'run backwards' when your solar panels produce more energy than you consume. The surplus is fed back into the grid, which can considerably reduce your electricity bills. To know the price of a solar panel and the cost of installation, EmaxSolar offers a detailed solar panel quote.
A Concrete Example of the Impact of Solar Panels in Namur: The Terra Nova Barracks
The Terra Nova Barracks, a significant structure in Namur, is a striking example of the efficiency of solar panels. Photovoltaic panels were installed on the roof of the barracks after it was insulated to improve the building's energy performance. This building powers numerous site infrastructures, including the Visitor Center, the administrative building, the caretaker's accommodation, and the underground.
Since March 2020, these solar panels have already produced 163.43 MWh of energy until September of the same year, accounting for over 80% of the annual consumption. This represents a significant energy saving for the city of Namur.
Investing in Photovoltaic Panels in Namur: A Significant Environmental Impact
Investing in solar energy in Namur goes well beyond the financial aspect. It's also a commitment to a more sustainable future. By opting for solar energy, you contribute to making Namur a cleaner and more sustainable city. For a solar panel quote or to learn more about the price of a battery for a solar panel, contact EmaxSolar, your expert in the installation of photovoltaic panels in Namur.
Source:
https://lampspw.wallonie.be/dgo4/tinymvc/apps/amenagement/views/documents/juridique/cwatup/CWATUP_20171229.pdf
Create sustainable
energy together