Smart Investments for Large Projects: Solar Panels for Commercial Real Estate
Europe is moving decisively towards a cleaner, more self-sufficient energy future thanks to the REPowerEU package, an ambitious set of measures aimed at ending dependence on Russian fossil fuels. At the heart of these announcements is the first-ever EU Solar Strategy, which increases Europe's solar ambition by 43% and unveils several steps to accelerate solar power deployment: new licensing guidelines, a Solar Roof Initiative, a Photovoltaic Industry Alliance and a Solar Skills Partnership.
Published on: 19/10/2023 · 3 min read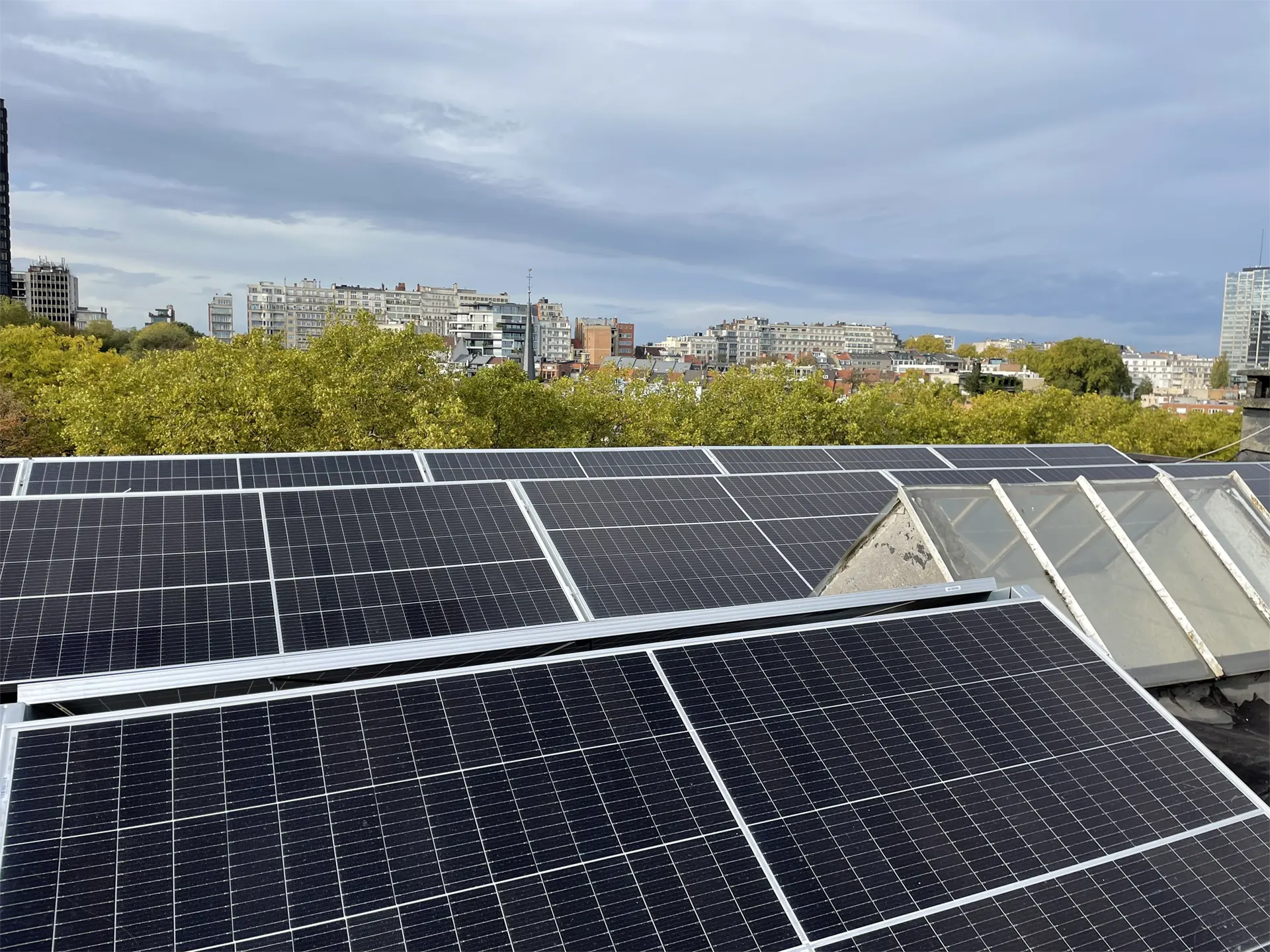 Why Invest in Solar Energy in Commercial Real Estate?
Substantial Savings:
Solar energy means long-term savings for property owners and managers. Solar panels convert sunlight into electricity, reducing dependence on fossil fuels. The annual savings are significant. For example, a commercial building equipped with solar panels can reduce its electricity bills by up to 30% each year.
Positive Environmental Impact:
Opting for solar energy means reducing your carbon footprint. Solar energy is clean and renewable, contributing to a greener planet. A typical solar system can reduce CO2 emissions by several tons each year, equivalent to planting hundreds of trees.
Energy Independence:
Solar panels offer an autonomous source of energy. This reduces vulnerability to fluctuating energy prices and power outages, guaranteeing a continuous power supply. In addition, solar storage solutions enable energy to be accumulated for later use, even when there is no sun.
Government incentives and support:
Many governments encourage the adoption of solar energy by offering incentives, subsidies and tax benefits. These measures can significantly reduce installation costs and accelerate return on investment.
Exemplary achievements
A convincing example of success is the ZERO-PLUS project, funded under the H2020 program for energy efficiency. This project has resulted in the construction of a block of 18 social apartments. The building incorporates highly energy-efficient construction products, on-site renewable electricity and heat production, biomass district heating, hot water storage, and an energy monitoring and control system. With an annual production of over 120 kWh/m² of renewable energy, the building's net consumption is negative by around -10 kWh/m²/year. These impressive results were achieved with construction costs over 25% lower than the standard costs of near-zero energy construction in France. In line with the project's objectives, the other demonstration sites, in Cyprus, Italy and the UK, have confirmed that it is possible to achieve net energy consumption of less than 20 kWh/m²/year and renewable energy production of over 50 kWh/m²/year, while reducing costs by at least 16% compared with standard near-zero energy construction.
Installing solar panels in large apartment buildings in Belgium offers numerous economic and environmental benefits. By reducing energy costs, increasing property value, and helping to reduce carbon emissions, solar power is an attractive option for maximizing energy efficiency in apartment buildings. If you're considering solar power, it's advisable to work closely with solar installation experts to design an optimal system for your building.
EmaxSolar: Your Partner in Solar Energy
At EmaxSolar, we specialize in the installation of high-quality solar panels for apartment blocks and large buildings in Belgium. Our services include the installation of solar panels, the supply of solar panel kits and the sale of solar panel batteries. Contact us today to find out more about how solar energy can benefit your apartment building in Belgium.
If you're looking to find out about solar panel installation prices in Belgium, or the incentives available for solar panel installation in Belgium, our team of experts is here to answer all your questions.
Feel free to contact us for more information about installing solar panels in large apartment buildings in Belgium.
Source:
Create sustainable
energy together